Loved World War Z, between this movie and Walking Dead I am ready for the zombie apocalypse. Bring it on!
Lone Ranger was entertaining but not a WOW. A bit disappointing. Johnny Depp was, well, Johnny Depp.
The best movie was Morgan Freeman's Now You See Me. I loved it, a fun movie with many twists and turns. To bad it has so much competition at the box office, it's a great movie that most people will probably not go see. It also stars Mark Ruffalo (The Hulk in The Avengers) and Woody Harrelson.
I had a great 4 day weekend. Need more of them even though I'll pay for it at work tomorrow and the rest of the week. I've seen 4 movies in 4 days, a record for me! First was Man of Steel. Henry Cavill is nice eye candy for the ladies (I loved him in The Tudors)but I wasn't crazy about the story line...or Lois Lane either.
http://www.youtube.com/watch?v=oPvkZv5MfRw&feature=related
Genetically Modified Food, our food is killing us. This is a long video @ 59 mins but it's worth the time IMO. It's so scary what Monsanto has been able to get away with.
I've finally been diagnosed with ulcerative colitis (first they thought it was Crohn's), it's been a horrible experience with 2 hospital admissions, tons of tests & bloodwork, allergic reaction to meds, many sleepless nights and a loss of 50 lbs. I needed to lose weight but not this way. I decided to change the way I eat and what I eat. Organic is the way to go for me, I'm feeling much better, the food tastes awesome. I've never had such flavorful fruits & veggies as organic ones. Yes organic foods cost more but I think I'm worth it. Just my opinion.
This video is scary!
So how many of you look or feel like this today?
I'm so glad to see 2011 finally end, it was a very sucky year in soooo many ways. 2012 has got to be better!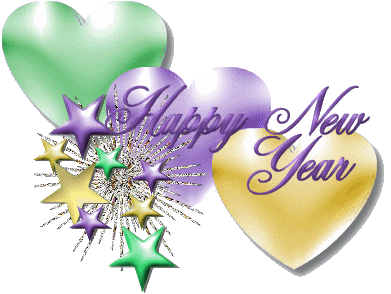 Wishing everyone a happy, healthy and prosperous 2012!
(
Read more...
Collapse
)
*hugs*
Hope you have a wonderful birthday!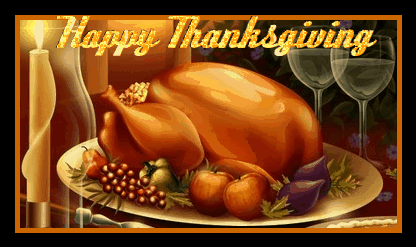 HAPPY EATING TO ALL - PASS THE CRANBERRIES, PLEASE.
MAY YOUR STUFFING BE TASTY,
MAY YOUR TURKEY BE PLUMP.
MAY YOUR POTATOES 'N GRAVY HAVE NARY A LUMP.
MAY YOUR YAMS BE DELICIOUS.
MAY YOUR PIES TAKE THE PRIZE,
MAY YOUR THANKSGIVING DINNER STAY OFF OF YOUR THIGHS!!
A VERY HAPPY THANKSGIVING TO ALL MY FRIENDS.. ENJOY AND BE SAFE!!